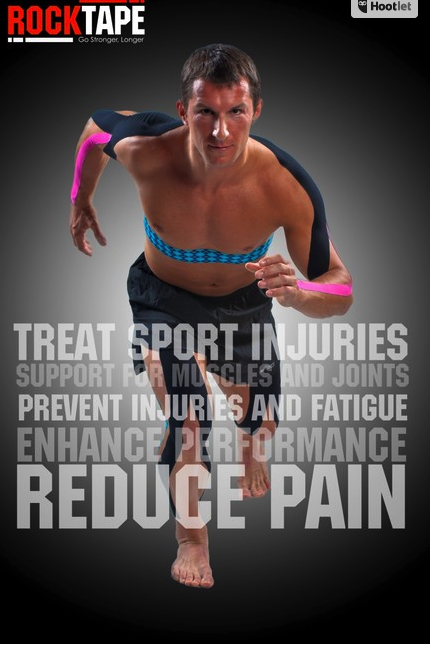 Athletes and those with muscle aches and pains are falling in love with RockTape. RockTape is an innovative new health aid and muscle pain relief product that has swept the market; and Wolf Chiropractic of Parker is proud to partner with RockTape and provide their products to our clients. So what's this RockTape all about? What do clients get out of wearing RockTape?
Sports Applications
Active individuals often come upon muscle issues and pains as they push their bodies to the limit. Aggressive exercise can injure muscles, leaving them inflamed and weakened. RockTape mitigates or reverses the symptoms of muscle overexertion. With an application of RockTape on the affected area, pain can be relieved and performance may be improved. Since RockTape lifts the skin and some of the fascia, increased blood flow may aid injured muscles. With better blood flow comes more muscle energy and quicker recovery from muscle inflammation.
RockTape for Pain
Regardless of the cause of your muscle aches, RockTape may aid you in finding relief. As was just mentioned, RockTape raises the skin and muscle fascia, allowing for improved circulation to the muscle. In addition, RockTape can aid the wearer in operating muscles and joints as they should. In conjunction with chiropractic work, RockTape can maintain proper muscle alignment as the body naturally heals itself.
Curious about RockTape? Still curious about the benefits of RockTape, stop by our chiropractic office here in Parker, or give us a call. Also, feel free to read more about RockTape here.